Mission Impossible? How to Fix U.S. Healthcare
Can U.S. healthcare be saved, or is the patient beyond all hope?
Moderated by Margot Sanger-Katz of The New York Times
Thursday, July 15
1:30-2:30 p.m. ET
Zoom Webinar
If you are interested in attending this event, you are required to register. A Zoom login link will be provided in a confirmation email.
Register by Wednesday, July 14
To help shape the conversation, you are encouraged to pre-submit questions for the panelists. Submit questions by emailing ksimovsk@andrew.cmu.edu.

If you require accessibility accommodations for this event, please contact Katy Simovski at ksimovsk@andrew.cmu.edu. For general questions, contact CMUevents@andrew.cmu.edu.
Margot Sanger-Katz, moderator
Healthcare correspondent, The Upshot
The New York Times
Katherine Baicker
Dean and Emmett Dedmon Professor, Harris School of Public Policy
University of Chicago
Zack Cooper
Associate Professor, Institution for Social and Policy Studies
Yale School of Public Health
Yale University
Martin Gaynor
E.J. Barone University Professor of Economics and Public Policy, Heinz College of Information Systems and Public Policy
Carnegie Mellon University
Shelley White-Means
Professor and Executive Director of Consortium for Health Education, Economic Empowerment and Research (CHEER)
University of Tennessee Health Science Center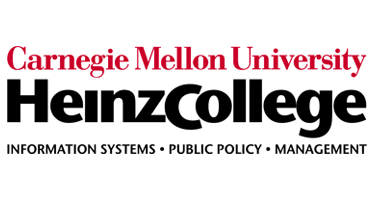 Carnegie Mellon University programs and events are open to all alumni, regardless of race, color, national origin, sex, handicap or disability, age, sexual orientation, gender identity, religion, creed, ancestry, belief, veteran status or genetic information.